Scientific Committee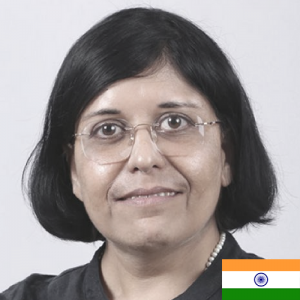 With more than 108 papers in leading journals, Dr Shirley Telles is considered as a reference in the field of research on Yoga. She is currently an editorial board reviewer for 16 international journals and 4 Indian journals. Shirley is also the Director of a federal research centre for excellence dedicated to Yoga and Neurophysiology in Bangalore. Shirley holds a Ph.D. in Neurophysiology has a medical degree and is the recipient of numerous awards.
Dr. Shirley Telles
Dr Holger Cramer is a Research Director and Associate Professor at the Department of Internal and Integrative Medicine at the University of Duisburg-Essen, in Germany. Dr Cramer has written more than 100 articles in scientific journals, published chapters and books about yoga, meditation and integrative medicine. He has focused his research on building a fact database about therapeutic yoga. Dr Cramer is also a body-mind therapist, and has graduated in clinical psychology. He has received an award for his Thesis about Yoga and Chronical Pain.
Pr. Holger Cramer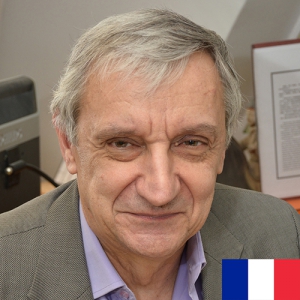 Alain Baumelou is a pioneer and promoter of alternative and complementary medicine in France. This Professor of Nephrology is currently Head of the Integrated Chinese Medicine Centre at the Pitié-Salpêtrière Hospital in Paris. This department which was created in 2011 assesses the efficacy of traditional medical practices and promotes their development in hospital settings. Alain BAUMELOU has written or co-written 143 papers as referenced in Medline. With a view to developing patients' health-care self-management, he has focused in recent years on two research fields: self-medication and complementary medicine.
Pr. Alain Baumelou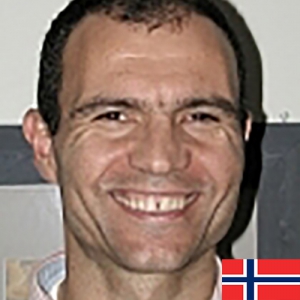 FAHRI SAATCIOGLU is a Professor of Biochemistry and Molecular Biology at the Department of Biosciences at the University of Oslo and a Researcher at Oslo University Hospital within the Oncology and Cancer Surgery Unit. He is also a Visiting Scientist at the Harvard School of Public Health, Boston, USA. In 2013 he published a remarkable study about the epigenetic impact of Yoga. He has received numerous international awards for his work.
Pr. Fahri Saatcioglu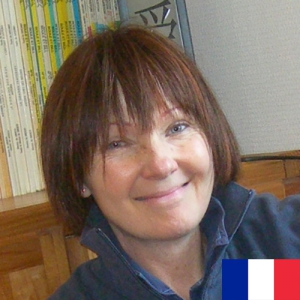 Dr Borel-Kuhner is a hospital practitioner in charge of the Pain Day-Care Centre at the Simone Veil Hospital in Paris. She holds a degree in Medicine, Meditation and Neuroscience and specializes in pain management through Yoga therapy. She is one of the most famous representatives of the use of Yoga in hospital settings. She is also a yoga teacher and has written a number of papers on body-mind therapeutic techniques.
Dr. Jocelyne Borel-Kuhner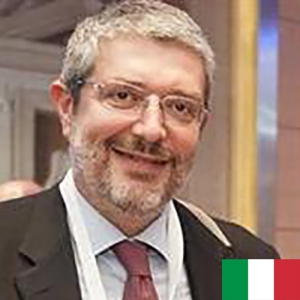 Dr Montano is an Associate Professor in Internal Medicine and he is also the President Elect of the European Federation of Internal Medicine. He completed a Ph.D.in Clinical Methodology at the Faculty of Medicine of the University of Milan (1994). Within the framework of his transdisciplinary research, he has conducted numerous projects on the effects of Yoga on the Autonomic Nervous System. He is a member of the editorial board of Autonomic Neuroscience: Basic & Clinical and he is affiliated with a number of scientific societies such as the American Academy of Sleep Medicine… Dr Montano is the author of more than 102 papers published nationally and worldwide and has written several book chapters.
Pr.Nicola Montano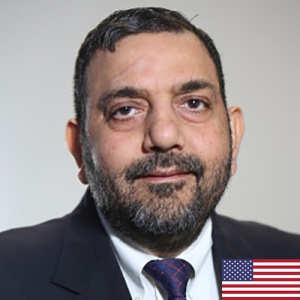 Pr Manoj Sharma has completed a Ph.D. in Preventive Medicine and specializes in Health Education. Teaching at Jaksonville University, US. His main field of research is to design and evaluate theoretical programs for Health Education and promote the benefits of using them. Childhood obesity, stress reduction and Alternative and Complementary Health Care Systems are his primary concerns. After publishing 18 systematic reviews of the effects of Yoga (stress, smoking, cardio-vascular benefits, cancer prevention…) Pr Manoj Sharma is key player in Yogatherapy.
Pr. Manoj Sharma